Amstel Radler: "Here's to the Motivated ones"
Brief:
Generate awareness and sell a lot of beer.

Context:
In Spain, to be motivated is seen as a negative thing.

The Brand:
Amstel Radler was the first brand to mix beer with natural lemon juice,
creating a very refreshing drink.

Idea:
We decided to change people's perception and launch an integrated campaign to celebrate those who have refreshing ideas and make them come true:
 THE MOTIVATED ONES
We put up a giant billboard made of lemons in the center of Madrid and encourage people to count them in order to win free beer.
Only a true motivated one would do it.
We got over 6000 responses and 5 of them where right.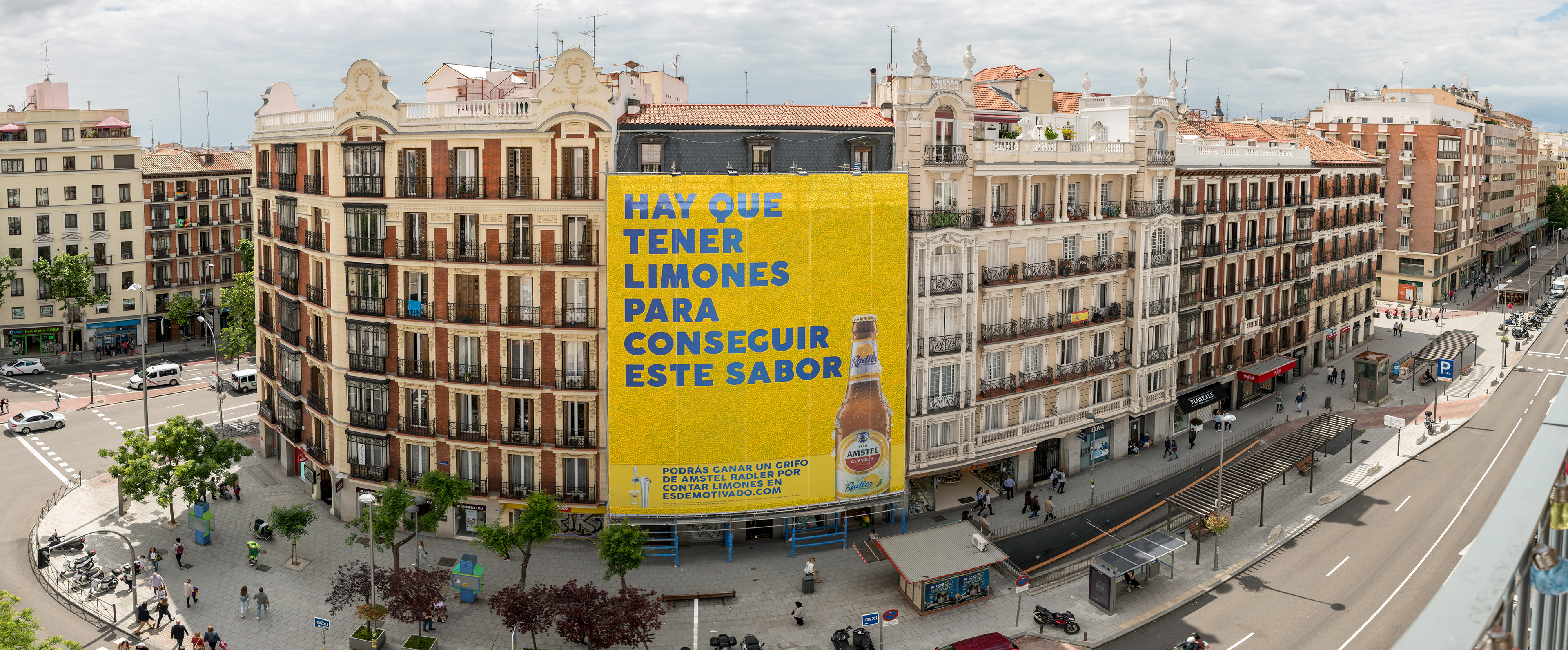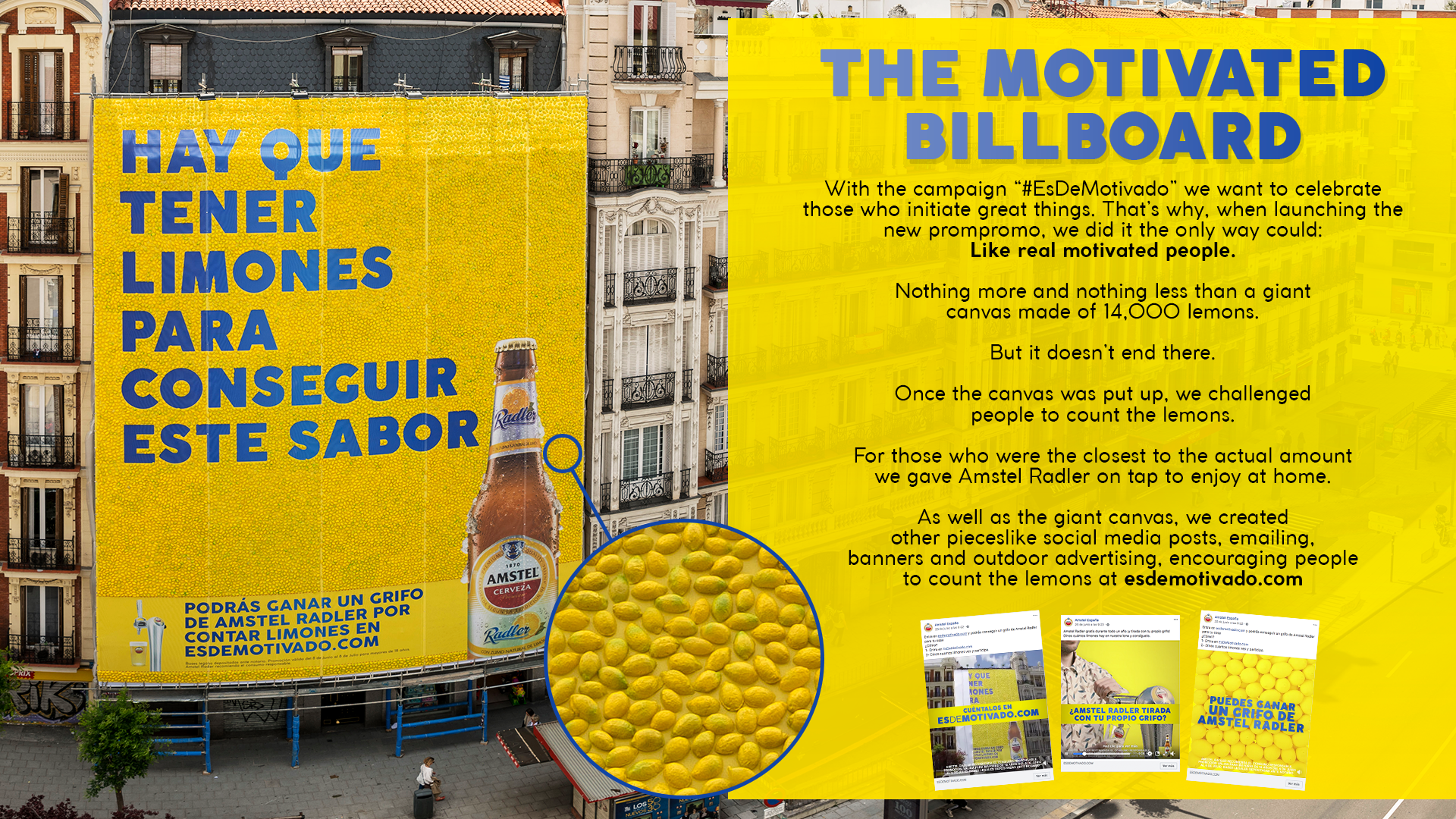 We also created a series of activations and promos around the concept of the "motivated ones".
The campaign was a success.
Here is the integrated case study:
Kanzi Apples: "Real Power-ups"
Brief:
Generate awareness among young people and increase our Instagram followers.
Context:
Kanzi apples provide a lot of energy.
But fruit brands often communicate to the same target groups every time: Healthy sporty people.
Why don't we communicate to a new untapped territory?
Let's talk to a different group. A group that needs energy to stay focused and at their top level: Gamers.
Idea:
What if gamers could have a "power-up" like the one the characters they play with have?
Let's say, a "Healthy, Delicious Power-Up"...

Introducing our Kanzi Apples.

How?
But creating a special packaging that resembles the power-ups of the games and giving it to the top gaming influencers in Spain so they can talk about it on their Twitch and youtube streamings.

Results:
An increase of 
6566.67% of followers in our instagram account. (yes, percent.)
Tons of comments and positive appreciation of the healthy factor of the brand entering the gaming world.
Fuso Trucks: "It sells itself"
Brief:
Generate awareness among truck drivers for a truck "that has everything to convince you" (this was mandatory).

The spark:
Ok, if it "has everything to convince you", why don't we let it sell itself?


Idea:
We went to the largest food market in Europe and set up our truck to let it sell itself to passersby.
On the inside, we had a salesperson with a microphone and 5 cameras outside and inside the truck to see who she wast talking to.

Crazy idea who got media coverage and upped the interest of consumers.
Kanzi Apples: "Sex, Apples & Rock n' roll"
Brief:
Generate awareness among young people and let them taste our delicious apple that "gives you energy".
Context:
Where can we find people who need energy the most? Oh yes.
At music festivals.
Because when you are 7hs standing in a crowd, have seen 10 bands and done eternal queues to the bathroom is understandable that you need an energy boost.

So, instead of taking energy drinks or using drugs, now they have a healthier alternative.
Idea:
Let's set up a brand stand and give apples to everyone who needs energy to keep rockin'. And to make it even cooler, we will tattoo music quotes on our apples with a laser. Yeah, I know. We did that.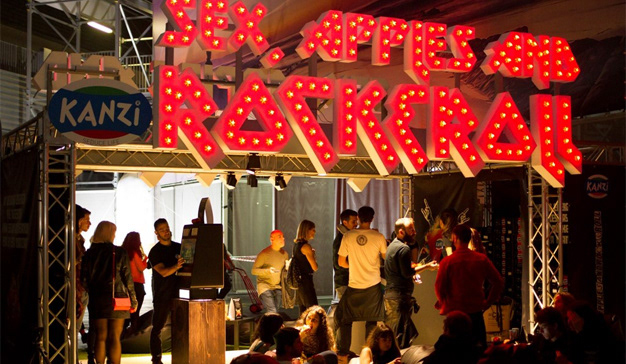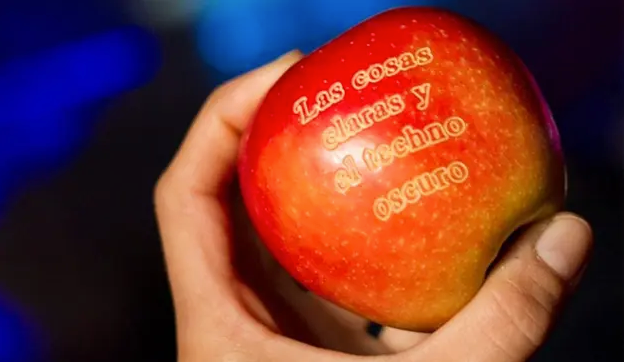 Val Venosta Apples: "Aprons from paradise"
Brief:
Generate awareness during the Greengrocer's day and do something special to celebrate their work.
It's important to show Val Venosta's relation with the environment and care for the planet.
Context:
Val Venosta an apple that grows in an idilc place.
Every year they celebrate the day of the greengrocer.

This year, we wanted to do something special for them.

Idea:
We created a sustainable fabric made of apple residue and contacted a design and fashion school to create aprons and garments for Greengrocers.
A jury selected the best and it was all streamed online.

The people could get some of these pieces via our instagram.

A nice way to show the brand's respect for Greengrocers and the planet.
Lufthansa: "Destinations for your Resolutions"
Brief:
Inspire people to travel more and discover our flight offer in the beginning of a new year.

Context:
We all have New Year's resolutions. Even if we rarely complete them.

Idea:
We know that "Travel More" is almost on every single list. So, we paired it with another resolution and let people find the perfect destination to complete them.
We developed an interactive website where people could write their resolution and find the perfect destination to complete it. Also they could explore all of the destinations and resolutions.

People also had the chance to win a trip to fulfill their New Year's Resolutions.

We completed the campaign with Social Media ads, banners and videos.
The result where positive for the brand engagement ratio.